Keen followers of our quarterly Rent Index will remember that in Q2 of this year, the UK rental market was in recession in almost every part of the country.
Well, we've done the maths, and found that average rents in the UK went down 0.42% (or - in simple terms - from £764 to £761) during Q3 2018. Take a look at the Rent Index for Q3 of 2018 now.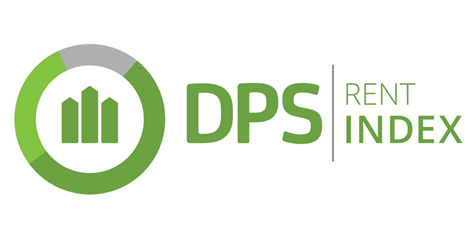 This was the third consecutive quarter that the UK average rent fell. If it falls again in Q4, it will be only the second time that there has been a full year of quarterly decreases since records for the Rent Index began in 2007 (the last year of decline was between Q4 2008 and Q3 2009).
The average UK rent has decreased £14 (1.83%) since Q3 2017 and is now lower than the average for 2016.
A look at the specifics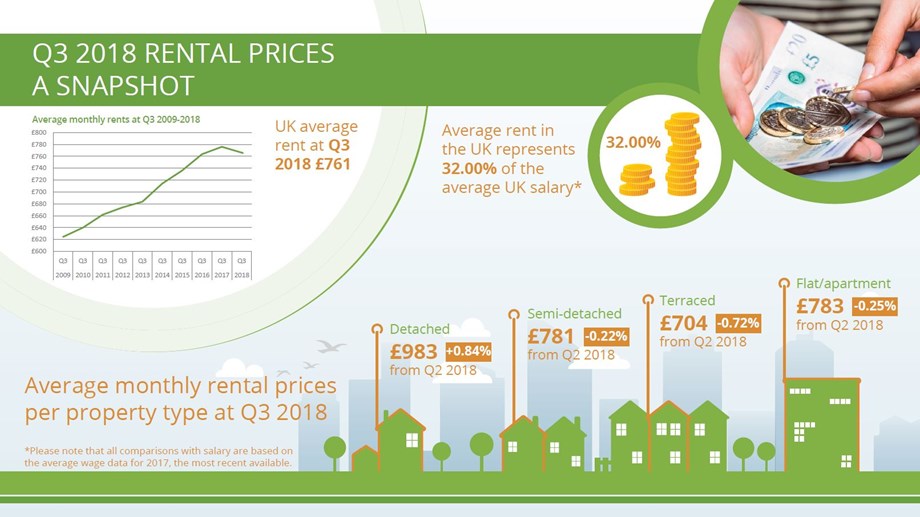 Regional changes
The East Midlands was the region that experienced the greatest decrease (£14 or 2.47% from £583 to £569). Northern Ireland experienced the greatest increase (£15 or 2.68% from £542 to £557), which was also the region's second consecutive quarter of growth.
By property type
Across the UK, average rents fell on all property types during Q3 2018 except detached houses, for which rent increased by £8 or 0.84% from £975 to £983. Terraced properties experienced the largest decrease in rent (£5 or 0.72% from £709 to £704). Average rents in the North East remain the lowest in the UK (£529).
Semi-detached and detached properties still remain above 2016 averages, albeit only just, and a further decline of just 0.11% in Q4 2018 would see average rents on semi-detached properties fall back to 2016 averages.
Read past issues of the Rent Index