For English tenancies, the Tenant Fees Act came into force on 1 June 2019. This made it illegal for landlords and letting agents to charge certain fees in connection with a tenancy.
A key part of the legislation was the capping of tenancy security deposits at the equivalent of 5-weeks' rent for assured-shorthold tenancies with an annual rent of up to £50,000, or 6-weeks' rent for tenancies with an annual rent of £50,000 or more.
To help landlords and letting agents check their compliance with the cap, we created our Deposit Cap Calculator, allowing them to easily calculate how much they needed to reduce their deposits by (if at all) and simply send a spreadsheet of affected deposits to us. We took care of any changes that needed making and returned Custodial scheme deposits on their behalf.
In the twelve months since the cap was introduced, we've processed nearly 110,000 requests, returning £32million worth of deposits, and helping over 10,000 landlords and letting agents comply with the regulations.
Recently the Ministry for Housing, Communities, and Local Government (MHCLG) has provided clarification on deposit cap requirements, following the end of the transition period on 31 May 2020. To make it easy for you to work out if you need to take action, we've created this easy to follow flowchart that explains the rules for all different tenancy scenarios.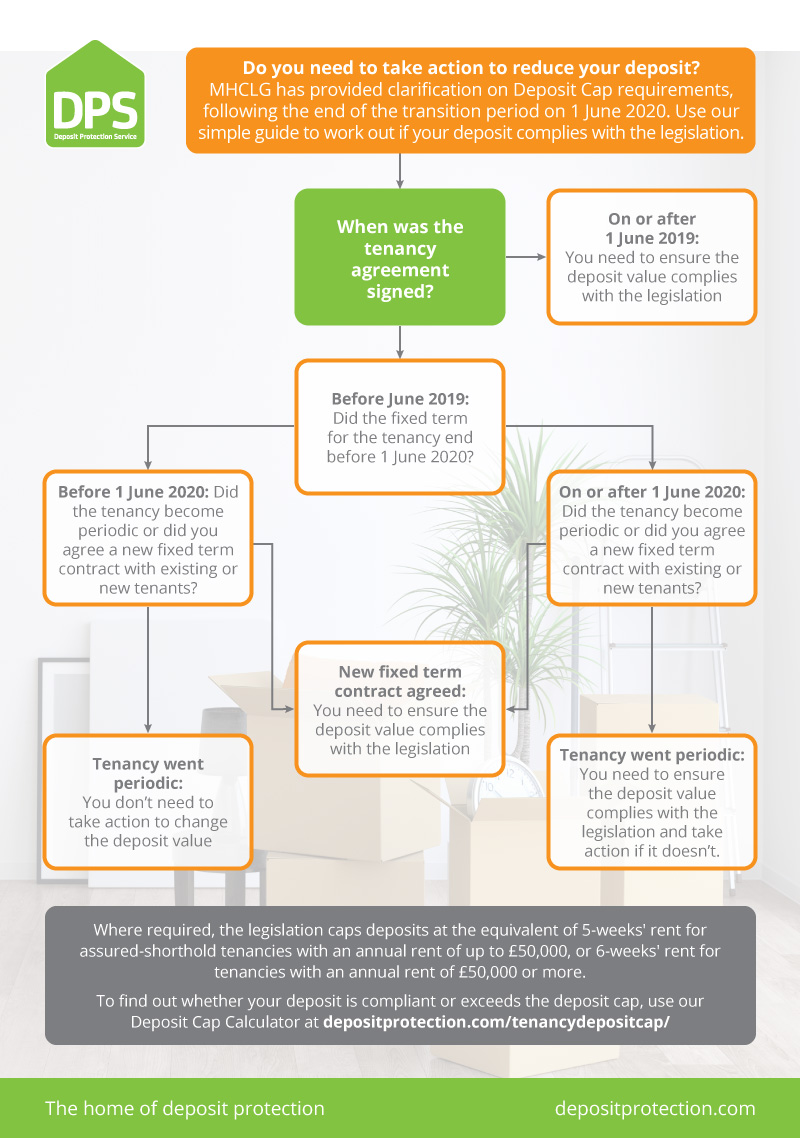 If you still have deposits that you need to reduce, you can download our deposit cap calculator here.